The Team
KEY

PEOPLE IN THE ORGANIZATION
We are a team of dedicated individuals seeking to positively impact the suffering children of Haiti — one child at a time.  Today's Promises Academy is not just an orphanage but also a place where children will learn self-help and essential life skills to become responsible, self-sufficient adults.  We are empowering tomorrow's generation and helping the children of Haiti rewrite their  life stories from one of despair to one of joy and success.  We are offering Today's Promises for a brighter future tomorrow.
BOARD OF DIRECTORS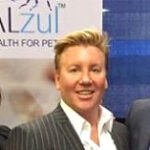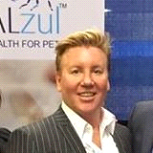 Rick Langley, Chairman
Rick has traveled the globe throughout his accomplished career working with multiple industries and adapting to multiple cultures. His perseverance and determination lead to success in every project he undertakes. He never accepts "no" or "we can't" as an answer because he is a firm believer that the sky is the limit and that everyone must keep climbing to reach their dreams and goals. A dedicated philanthropist, he believes that "Life is a faucet. It flows through you and it's your responsibility to pass it forward." The children of Today's Promises are fortunate to have Rick in their corner.
Janet Wynn, Executive Director
Dr. Janet Wynn believes, "The true value of education is not what it can do for you, but what it enables you to do for others." Embracing this principle, Dr. Wynn has dedicated most of her career to creating quality educational opportunities for children and adults of all ages. She has traveled the U.S. teaching and consulting. She has been a strong advocate for disadvantaged and special needs children. Today's Promises is fortunate to secure Dr. Wynn's leadership, passion, and experience to benefit our children.
Sebastian Serrell-Watts
Sebastian is a business executive with more than 20 years of experience in manufacturing, financial services, entertainment, and pharmaceuticals. A philanthropist throughout his career, Sebastian has seasoned expertise in capital raising, sales, and global marketing to offer to the foundation. Today's Promises is fortunate to secure his talents to further the benefit and well-being of our children.
John Sessa, Director of Marketing
Dr. John Sessa is known for his passion and compassion, which he uses to help the less fortunate. An animal rights activist, he founded the Vanderpump Dog Foundation and the Stop Yulin Forever movement. "I stand by the idealized philosophy that every living creature has a soul that feels deeply." This philosophy guides John's work with Today's Promises. Having earned his doctorate degree in international business and global finance, he applies his knowledge and passion to help create a better life for children and animals.
Moïse Estiverne, Operations Advisor
Moïse is an accomplished lawyer. He has dedicated his life to fighting for justice and equality for the underprivileged. He has been working with the group "Combat Social Injustice." We are pleased to have him as an advisor for our operations in Haiti.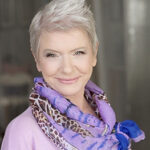 Vyvyan Campbell, Advisor
Vyvyan's diverse career in television and film spans over 30 years and several continents. Vyvyan has achieved an outstanding reputation as a producer in lifestyle and reality television.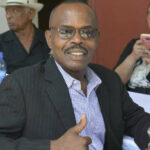 Reginal Molin, Advisor
Reginal "Reggie" Molin is a Haitian native with a degree in Management from the College of Aupomtion. He spent 25 years in Chicago, Illinois working in the management field.  Reggie is also a translator. He has worked with orphaned children the past four years.                                                                                                         
Tina Brockie, Fundraising Advisor
"We make a living by what we get, we make a life by what we give." Tina describes her home as a revolving door for anyone in need, be it a teenager having trouble at home or a battered woman and her children needing shelter. Tina has always had a yearning inside of her that cries out for the less fortunate.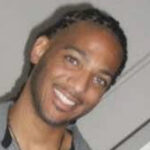 Luckner Guillaume, Advisor
Luckner "Luckie" Guillaume is a Haitian native with a degree in Technology. He worked for Motorola in Schaumburg, Illinois. He sponsors an orphanage in Haiti and is also the owner of Ocean View resort in Haiti. He has a passion for educating orphaned children.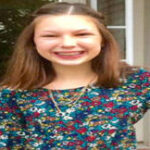 Lauren Charles, Youth Coordinator
As the Youth Coordinator, Lauren is passionate about touching the lives of children and providing them with the essentials needed to survive. She believes, "every child deserves to be happy and glad to be alive." She is an enthusiastic member of our organization, striving to help children lead a better life.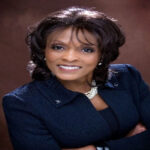 Paula Hoisington, Communications Advisor
Ms. Hoisington is the spokesperson for Net Communications, a firm specializing in regulatory policy and analysis, public affairs, and advancing diversity. She is a liaison with CEOs and senior management of major communications. She develops regulatory strategies, coordinates public policy forums, and facilitates the establishment of corporate and community based coalitions.  
Lea Black, Advisor
Mother, wife, philanthropist, author, television personality, political activist, and entrepreneur are all titles that can be claimed by Lea Black. A Texas native, Lea moved to Miami in the late 1980s and quickly rose to the heights of Miami society. Her passion and experience are welcomed and appreciated at Today's Promises.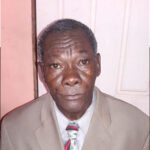 Stinphil Stenio, Legal Advisor
Born in 1949, Judge Stinphil Stenio is married and has two daughters. He earned his law degree in 1980 and later became a judge of the Court of the First instance of the Croix-des-Bouquests. He has worked on legislation and amendments to the Haiti Constitution. Judge Stenio will advise our team on legal issues in Haiti.
Fanie Rosalvobo
Fanie is from Haiti and her career began at Ocean View Resort where she worked as the manager for five years. She then went on to manage Parc Midore for three years.  She applied her management skills to become the house mother of the Mission of Grade orphanage for five years. Currently, she looks after the children that will soon move into Today's Promises Academy.
---