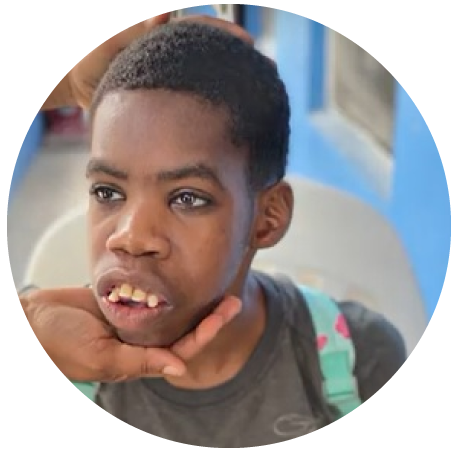 Today's Promises special project that we hope to finish, is to give a new life to Kevanta Mc Intosh. A child full of energy. A child full of dreams and aspirations. Because of his medical condition, he is now living a life far from his dreams. Far from what he envisions himself to be. To give hope, love and a promise to make a difference in this world, we at Today's Promises, in fulfilling our mission to help the impoverished and sick children of the Caribbean, we promise to be with Kevanta all the way until he will have his surgery done and have a normal productive life.
Help us make this world a better place for the children, help us make Kevanta's surgery a reality.
GET INVOLVED WITH
TODAY'S PROMISES
Every child deserves a chance to achieve incredible things in life and to look forward to a wonderful future. Your sponsorship will help a child in Haiti escape a life of hunger and poverty. Change a life today!
We have a desire to change the world for these children, and we need your help to do so. There are many ways to get involved with our charity work.